Bhakti House has so much to offer. Together, the teachers at Bhakti House have over 100 combined years of first hand experience living with, coping with and using the tools of yoga to relieve and even live free from anxiety, addictions, depression, trauma and more.
Struggle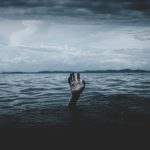 We know how dark life can be. There are days when the fight is so overwhelming that taking another breath seems impossible. Days when the pain and suffering are all-consuming and it feels like there is nowhere to turn for help. As these desperate days pile up, we look for any way to escape having to face another day of the same pain.
Escape
That need to escape is so strong! We'll hunt for anything to distract us, to give us just a moment's relief. Very quickly we become dependent on those distractions. They seem as innocent as reading or watching TV or even exercising. They seem as harmful as substance abuse or self-harm. We may be spending hours and hours or even days and days lost in fantasy worlds. We may be damaging and destroying our bodies through self-harm or substances. In both cases, we're destroying our lives one day at a time in a desperate search for freedom.
Sometimes that need to escape is so desperate we begin believing death is the only option left. If you or someone you know is feeling this way, please call 1-800-273-8255 or text CONNECT to 741741 now. We know how difficult life can be and want you to be safe, right now.
Crossroads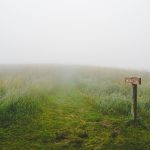 If you're reading this page, it's because you or someone you know has reached a crossroad in life. There is a sense of desperation, a feeling of failure. You're not alone. You're right where you need to be. We know those feelings, we've lived through them ourselves. Standing at this crossroad means you're at the point in life where you are ready to step into the unknown and find the freedom you've been seeking.
Finding Freedom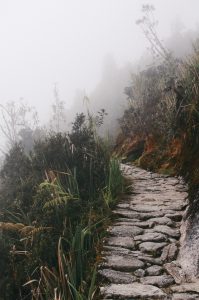 Our primary mission here at Bhakti House is to help you find freedom. Rather than only help you recover—moving back to the way you were before pain and suffering began to rule your life—we help you move forward into a life of freedom. We know this journey is difficult, we've walked it ourselves. We'll be with you, we won't leave you to do this alone.
By now, you're curious about what we have to offer, how it all works and whether it will work for you. We provide a variety of personal and group programs, retreats, classes and private instruction all focused on helping you find freedom. If you want to know how it all works, jump to Step by Step and continue reading there. You can learn more about these services on the Finding Freedom page. You can also read what others say about their experience with Amrit Yoga and with us over on the Stories page. If you already know this is a journey you want to start, schedule a free Consult now and take the first step to finding freedom.
---